In Inera, a world ruled by elven kingdoms, goblin warlords, and mighty dragons a young race rises to power. Bearing the strength of steel and metal smithing previously nomadic, and primitive village dwelling human tribes in the West begin to form together into kingdoms capable of expanding defending themselves from other races. However this growth and expansion begins to draw the eye of the flourishing elven kingdoms who see the expansion of humanity as a threat to their civilizations. In response the elves send a massive war party to quell humanity's expansion.
(Side note the most advanced human armor is chainmail)
Info on the territories
Human:
Beywana is the wetern most region on the mainland of Inera where all human life on Inera originated, it is a region of waring petty kings, soldiers hardened by constant conflict and skilled Cavalry. Many mercenaries are drawn to and from from Breywana. The climate is temperate and the farmland is not bad.
Ecrye is the center of human territory, a smaller but haveily populated and highly developed region; it has become known as the high kingdom. It's capitol is Kinlow, a well built and beautiful city built around and ancient and massive tower, known as the Silver Spire, made by some long lost race that has become the headquartes of the Silver Order; the most reknowned magical order in Human territory. The army of Ecrye is profesisional, well organized, and draws on wizards of the silver order for support.
The mountains: Home of  dragons and wyverns and all sorts of things, it is a natural barrier protecting Ecrye and Breywana from the east
Usmon is the eastern kingdom of humanity, a smal but hardy kingdom on the frontier with close  ties to Uskar, and ecrye. They are a strong people, having taken a sliver of a kingdom from the goblins across the mountain range that protects most of humanity from outside threats.
Uskar: Uskar is mainly a massive frigid tundra inhabited by large and powerful but disorganized and poorly equiped barbarians, goblins to not venture there for it is too cold, but it is also the land, of snow worms, Frost Wyverns, Dire wolves, Werewolves, and Trolls.
The Griubar Mountains: This dark land is home to a race of undead humans aflicted with astrange disease that makes them crave the blood of the living. They have powerful necromancers, and undead armies; their capitol Darkmount is the finest feat of engineering humans have yet acheiverd, a massive black castly and city carved into the largest mountain in the mountain range, nearly inpenetrable. Commoner humans there are not treated any worse than in any other kingdom, however they are fed off of for blood
The Al'barad Deser: A huge desert  with lizard people, and giant scorpions, and a few civilized goblin tribes, the only humans are in wealthy cities that exist along a river used for trade between Ecrye and the Estrar Princedoms
The Estrar princedoms: They are a set of wealthy and large but like most regions not densely populate in most areas islands, the wealthiest and most powerful is actually paramor due to its food relation and proximity to Ecrye. They became rich from selling exoitic materials, foods and spices to other kingdoms from their home isles. Their navy is formidable but their army is no match for Beywana or Ecrye. Also there's a lot of schemes and assaninations by a a group called the ravden's guild.
Goblins:
Redlands: a strip of savage goblin territory between the elven and human lands, you could take a million men through there and come out with 250,000 on the other side, the goblins are not advanced orstrong, but they are savagel and cunning with hatred for all other races and a tendency to breed like rats; they live underground and come out of nowhere to ambush you or poison your food and water, and the terian is harsh.
Elves:
The Empire of Asceau is due to its ancient age the largest, most advanced, and most densely populated (save for the redlands on the last one) Nation of the world, shining cities and towering monuments the likes of which no humans have seen (only Darkmount comes anywhere near comparing). The regions to be found here are diverse, providing a vast aray of resources to the empire. Their army is the greatest in the world; well organized, trained, and supplied with skilled soldiers. They also have the greatest navy in the world, the greatest magical order in the world The Order of Dreagar, they even have greatest intelligence networks in the world. It is ruled by a council of ancient and accomplish mages determined to crush any competeing races before they rise to become a threat as they have done to every previous sentient race.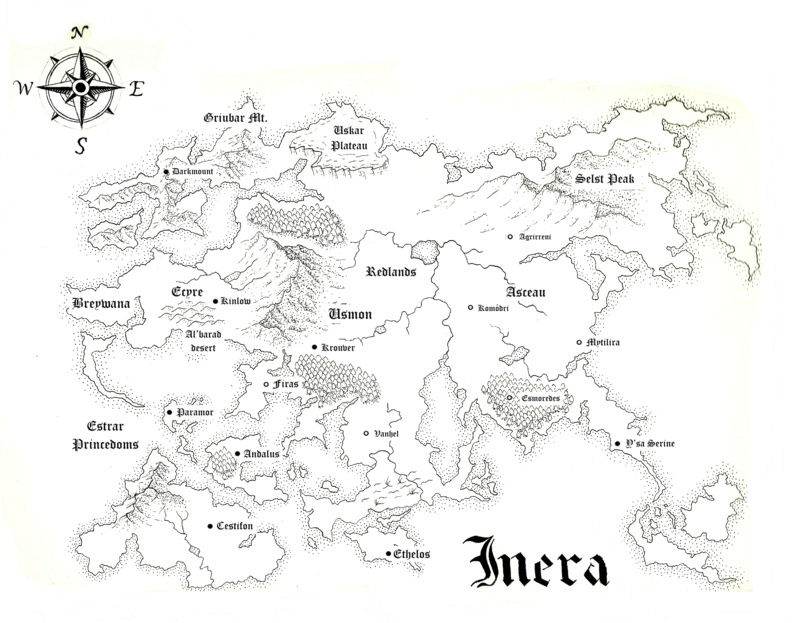 Admin




Posts

: 22592


Experience

: 31315


Join date

: 2015-07-07


Age

: 21



---
Permissions in this forum:
You
cannot
reply to topics in this forum